Visitor Information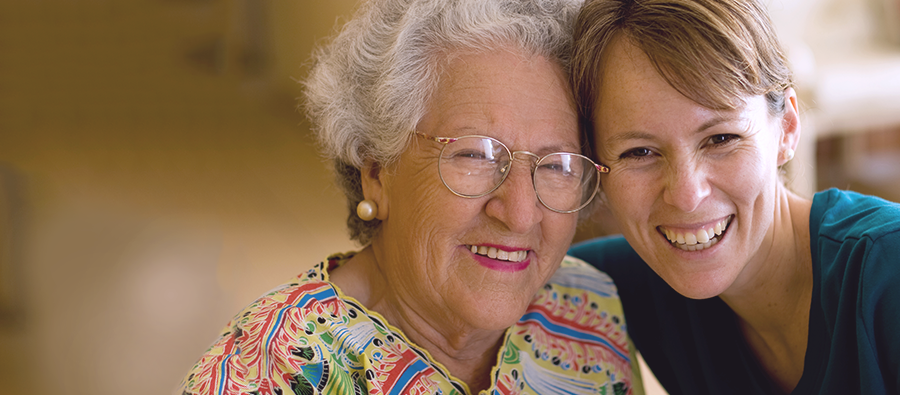 We're Glad to Have You
Next to our patients, our patients' friends and family members are the most important people we know. Spending time with someone who cares during a hospital stay stimulates smiles and lifts spirits–on both sides of the hospital bed. That's why we encourage visitors to come see us, sit, and stay awhile; it's a healthy experience for everyone.
Visiting Hours
General / Medical / Surgical Hospital: 11 a.m. – 8 p.m.

Special arrangements for visitation by children under the age of 12 may be arranged at the discretion of the charge nurse.
Maternity Department: 11 a.m. - 8 p.m.
Fathers and grandparents may visit at any time. Children are welcome to visit their mother and their new sibling but should remain in the mother's room with another adult's supervision.
Critical Care Units
Visiting hours vary – please discuss with nurse manager.
Waiting Areas
Each nursing unit has a place where patients and families can visit. The Surgical and Surgical Intensive Care Unit each have a specific waiting area near the Northwest Lobby, which offers families a place to wait while patients are in surgery. The Medical Intensive Care and Cardiovascular Intermediate Units have a waiting area for families on the first floor of the Northwest wing. Patient updates are passed along to family members in these areas as needed.

Details About Visiting Loved Ones
You can have a maximum of two visitors at any one time.

Children under the age of 12 require special permission by permitting party (charge nurse, patient's nurse) to visit patient rooms, and are not allowed in the specific hospital area, if applicable unless they are a patient's sibling.

Wash your hands often while visiting our facility. It prevents the spread of germs that can cause infection.

If you've got a fever, cold, or any infection symptoms, please stay home.

In cosideration of our patients, visitors and staff, Northside Regional Medical Center is a smoke-free campus. This includes all electronic smoking devices such as e-cigarettes and vapors. No smoking is allowed anywhere on the grounds.

Don't bring patients food or candies unless your attending doctor gives permission.

Gift Shop and Cafeteria: Pick up a smile for a patient or a snack for yourself while on our campus.