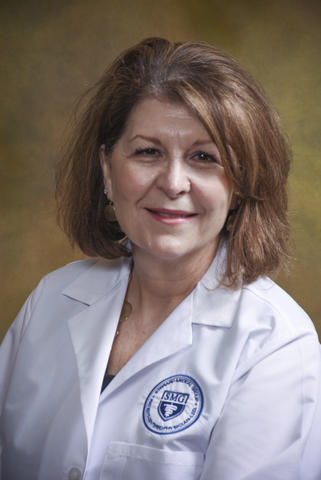 Northside Regional Medical Center and Steward Medical Group are pleased to welcome Family Medicine Physician Anne M. Stover, MD, to the Steward Health Care System. 
Dr. Stover has practiced in the area for more than 25 years and brings an expertise in whole person care, general family medicine and integrative medicine to provide high-quality care for patients in the community.
"The addition of Dr. Stover to our system is testament to the success of Steward's integrated care model. Our doctors and those at the practices in our community work collaboratively to deliver the right care, in the right place, at the right time," said Linda Grass, President of Northside Regional Medical Center.
Dr. Stover is practicing at Steward Medical Group Austintown Family Medicine, an affiliate of Northside Regional Medical Center.
"Joining Steward Medical Group is an exciting next chapter for me and my practice," said Dr. Stover.  "The access to the quality of care Steward's model provides will benefit all who entrust their care to me. With a focus on preventative medicine and wellness, as well as state-of-the-art technology and world-class specialists, we can work with patients to help improve and ensure the overall health of our community."
Prior to joining Northside Regional Medical Center, she operated her own private practice in Boardman for 15 years.  Dr. Stover's expertise and personal approach has resulted in great success over the years and is already generating results in Austintown. 
"When patients come to our office, they know the staff, they get to speak with them and see me when they come in. Establishing a relationship where the patients are comfortable is the best of family practice.  My patients have expressed how happy they are since the move to Austintown and I've started to gain new patients, too," she said.
Steward Medical Group is a dynamic and growing physician-led multispecialty practice group that is a key part of Steward Health Care, the largest private hospital operator in the United States. The medical group operates practices in 11 states, with both primary care and specialties ranging from Women's Health to Advanced Cardiac Surgery.
"We are proud to welcome Dr. Stover to Steward Medical Group," said Sanjay Shetty, MD, MBA, President of the medical group. "Local area physicians believe in our patient-centric approach which focuses on achieving the highest possible quality at an affordable price, and providing the best health care to our patients in a setting close to home."
Steward Medical Group Austintown Family Medicine is located at 20 Ohltown Road, Suite 204 in Austintown. Anyone wishing to schedule an appointment with Dr. Stover may call the office at 330-726-9355.
About Steward Health Care - Sharon, Northside, Trumbull, and Hillside
Steward is a fully integrated national health care service organization that is committed to providing the highest quality of care in the community where our patients live. Sharon Regional Medical Center, in Sharon PA, Northside Regional Medical Center in Youngstown, OH, and Trumbull Regional Medical Center in Warren, OH, are full service hospitals offering a broad spectrum of inpatient, surgical, diagnostic and outpatient services. Hillside Rehabilitation Hospital is a distinguished acute rehabilitation hospital located in Warren that provides multifaceted inpatient and outpatient rehabilitation services.  This network of hospitals also operates several affiliated outpatient facilities throughout the Mahoning and Shenango Valleys including surgical services, urgent care, walk-in clinic, diagnostic, sports medicine, lab and occupational health. Together we provide care for hundreds of thousands of patients every year. To learn more visit www.Steward.org